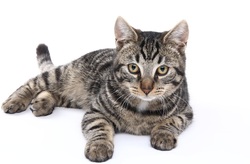 Thanks to generous donations from the public, Be The Difference Spay and Neuter Foundation may provide financial assistance with spaying and neutering to qualified pet owners.


We work to help rescue groups, fosters, and/or pet owners.
---
The qualification process has been carefully designed to respect and protect the privacy of the applicants, though proof of eligibility may be required. To request financial assistance and to see if you qualify, please fill out our application form below. Please provide us with as much information as possible, as incomplete applications will no be considered.
Applicant's Contact Information
Please provide us with your contact information. This information is necessary if we cannot contact you by e-mail, and will be kept secure. We do not sell, share, and or otherwise export our member's personal information. For more details, please see our Privacy Policy.